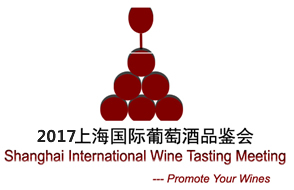 2017 Shanghai International Wine Tasting Meeting
September 28, 2017 Shanghai
As your ideal wine business promoter in China, Wine China Expo 2017 will extend the wine road show from Beijing to Shanghai, so we will hold Shanghai International Wine Tasting Meeting to help you gain an in-depth understanding of the Chinese wine market and meet more Chinese importers and distributors. It is valuable and remarkable for you to utilize One Time Business Trip to find your agents and promote your wine brands. Shanghai is also one of the largest cities of wine consumption in China, so please do NOT miss this opportunity to expand your business in China.
Event Name: 2017 Shanghai International Wine Tasting Meeting

Event Date: September 28, 2017 (14:00-19:00)

Event Venue: Shanghai Four Seasons Hotel (5 stars)

Event Add: No.16 Wei Hai Road, Jing An District 200041 Shanghai

Event Cost: the service fee: USD 500/Euro 450 per table (the size of the table:90cm x 76cm, Glass, Bucket, Ice, Water, tasting guide and related service)

Deadline: July 10, 2017
Note: If you are the exhibitor of Wine China Expo 2017, you will have the discount of 10% off the service fee
Advertisement Opportunity:
A1: Ad on Roll-up Board: USD 170/Euro 150 per piece (the size is 0.8m x 1.4m)

A2: Ad on the wine tasting catalogue: USD 320/Euro 300 per page (the size of page is 210mm x 140mm)
Apply for
your one tasting table or more, please click "Application form" to fill it and then send it to the organizer as follows:

Beijing Regalland Convention & Exhibition Co., Ltd.
Tel:0086-10-64416542
Fax:0086-10-64412631
E-mail: info@winechinaexpo.com winechina@163.com
Website: www.winechinaexpo.com